NAME: Ivan Ramirez Salas.
DATE OF BIRTH: January 15 1993.
PLACE OF BIRTH: Ensenada B.C. México.
CATEGORY: Professional.
CURRENT MOTORCYCLE: KTM 450 SXF.
RACING STYLES: Off Road, Grand Prix, Motocross, Supercross and Enduro.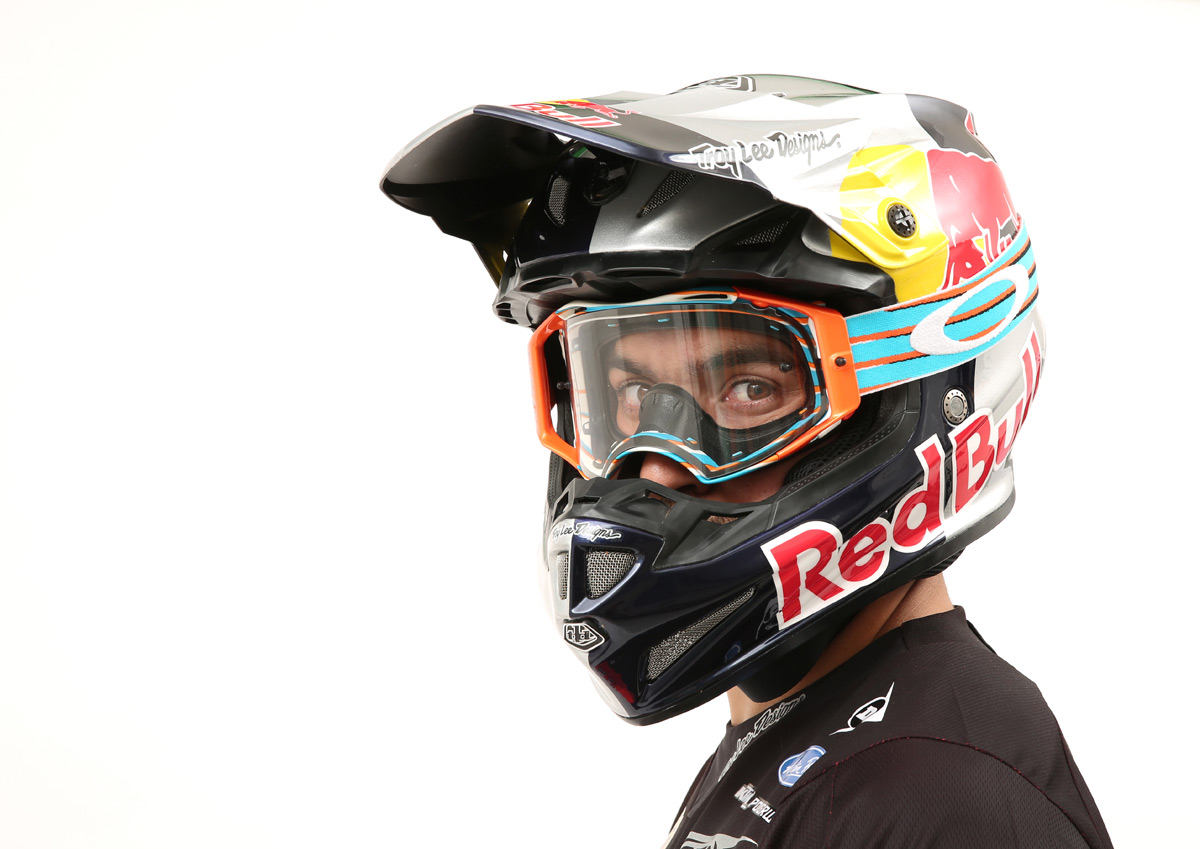 TRAINING AND PREPARATION
Daily training rides for 3 hours from Tuesday to Saturday (Races on Sunday).
Daily physical training: 2 hours on bicycle, 1 hour in the gym.
Balanced diet supervised by a nutritionist, with focus on high performance.
Thanks to this training program and discipline I'm one of the riders with less falls.
PRIORITIES
As an athlete my main priority is to focus a 100% in my training and preparation.
Keep enhancing my performance with the motorcycle.
Run smart to keep myself out of any injury.
Get sponsorships to continue my career as a professional rider.
Continue with my studies which form an important part for my development as a human being.
GOALS
Win the Scrore International Class 22 Championship.
Become an Oficial Factory Rider.
Be in the top 10 AMA Supercross riders.
Be one of the best and prominent Mexican riders.
Represent my country in important competitions worldwide.
HISTORY/BIOGRAPHY/EARLY LIFE
Born in Ensenada B.C., México, Ivan Ramirez Salas, began liking motorcycles when he was just 5 years old, when his father Raul Ivan Ramirez, got him his first one as a gift, a KTM 50cc. Thanks to his parents great support, Liliana Salas and Raul Ivan R., he has developed great confidence on motorcycle riding.
His father has been his trainer, and Ivan has ridden in many races in Mexico and the United States, starting with the Motocross and Supercross categories, in which he developed the necessary ability and skill to be able to compete at a professional level in the Off Road, Grand Prix and Enduro categories.
Thanks to the excellent results at the beginning of Off Road races, Ivan was called very early on to join the best riders in the state in spite of his short age.  During his participation in class 22 of the 2007 SCORE Baja 500, Ivan defeated the KTM USA Factory Rider, who was the favorite to win because of his level, nevertheless Ivan left him behind in one of the more technical sections of the race, near the famous Mike's Sky Ranch.  It was then that Chris Haines, widely known in the Off Road world, searched everywhere for that rider who surprised him with his performance.  When he met him and knew Ivan's age, he did not hesitate to invite him on his team and run his specially prepared Off Road motorcycles for SCORE, in class 21 and in the main 22 pro class.
Motivated by the appetite to be the best Mexican motorcycle rider, Ivan commits to his daily strict training and care, all with the goal of obtaining the best result in each competitions he participates in.
Ivan Ramirez has become known thanks to his triumphs and participations in races in all the state, country and the United States, but his greatest victories have been the international wins, like the 2007 SCORE BAJA 500 in class 21, 2008 SCRORE BAJA 1000 class 21 and his great coronation as champion in SCORE class 21.
In his quest to be the first Mexican to win the SCORE International main class 22 Pro and more specific, the first Mexican to win a Baja 500 or Baja 1000 in that class, Ivan let himself be seen in the 2009 Baja 500 edition, in which he joined as a team with Alberto Heredia and Brandom Prieto, all from Ensenada, and obtained 2nd place in the 22 Pro Class, and also being the first Mexican to cross the finish line on that day.
Know by the public and the sports racing world as a rider of a great level and with important achievements, Ivan has been the subject of great interest to the media state wide, nationally and internationally.
During 2010 Ivan participated for the first time in the ISDE (Internation Six Days Enduro) bringing home the Gold Medal. He also was the champion in the Open A Category of the WORCS serial.